Belinda Knight Solicitor is a highly experienced lawyer with a proven track record of professional and successful legal representation over many years, for a wide variety of clients and cases. She is constantly given 5 out of 5 for excellent legal services provided to clients. As such, she is a lawyer to be trusted with your case.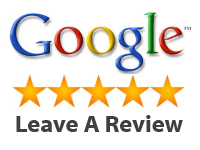 Please read below what some of her clients have written about her legal representation. To submit your own review for inclusion please see here or please leave us a review on Google by clicking on the Google image.
Some of our recent Google Reviews: 
Very professional. Excellent service
I found Belinda on Google after a quick search and I'm happy I decided to have her represent my case based on her many great reviews. She was very professional,honest and straightforward. Based on the seriousness of my case I was expecting to be sent to prison but Belinda did what she does best and I got off with a warning and fine. I would definitely recommend Belinda as she also does legal aid and it's safe to say there's no one else when it comes to her expertise.
December 2020
Jamar
I had the chance to
I had the chance to meet Belinda and this woman was fantastic to help to come out a serious problem.
J R - Sep 2020
Tenacious, knowledgeable, no-nonsense, driven, well versed professional
Belinda recently represented someone very important to me. They were caught in a precarious situation and Belinda offered support and undeniable legal assistance. Providing a diligent service throughout appointments, hearings and Trial. She fought hard for us and delivered the best possible conclusion.
Belinda is a tenacious, knowledgeable, no-nonsense, driven, well versed professional. She offered both support and legal assistance and I would not hesitate in recommending Belinda extremely highly.
If my back was up against the wall, I'd want Belinda in my corner. Strong female with "cojones", rivals any other male brief I've ever known, if not better.
L.E – Aug 2020
L.E
Invaluable advice
Great, thanks to Belinda for proving invaluable advice. Very Swift in response to any questions.
C.O – July 2020
Extremely efficient and helpful
Throughout my legal case, I found Belinda Knight to be extremely efficient and helpful and a great source of emotional comfort to me. Her knowledge and expertise gave me a clear insight into the affects of domestic violence and she really gave me the strength to compose myself during court and in the subsequent weeks before the trial.
Belinda provided an invaluable support network where I could obtain both the legal information I needed as well as the empathy and understanding to get me through, what was a very harrowing court case.
I always felt very supported and understood and I very much felt that I could rely on their support fully, being only a phone call or email away.
Legal matters were fully explained to me throughout the process in a clear and concise way, which greatly aided my understanding of the case and it's implications, moving forward.
Being a victim of domestic violence over a period of many years, Belinda's kind help and approachable manner alongside a thorough understanding of its damaging affects facilitated a journey of healing. This has been enlightening and very much cathartic in helping me not to make poor decisions in the future and to get the necessary help I need.
I would highly recommend Belinda Knight to anyone seeking a professional and very empathetic legal team.
RK - Berkshire Dec 2019
A REALLY good job
I really trust in Belinda, she done a really good job on my case.
I really appreciate all her hard work and would 100% recommend her to any one in need of a criminal solicitor
CK - Reading Nov 2019
Excellent criminal solicitor
Belinda knight represented me throughout my case, I was extremely pleased with the outcome, she is hardworking and comitted, I would whole heartly recommend her to anyone needing a excellent criminal solicitor. DM – Aug 2019
DM
Many, many thanks
Belinda was passionate and focused throughout the case and presented the mitigation evidence in a way the court could understand. Her efforts, that no doubt went above and beyond, certainly were key to obtaining a more favourable outcome. Thank you so much.
CB - July 2019
Thank you for your professional representation of our Son.
We would like to thank you Belinda for helping our Son through a very difficult situation.
From the moment he had his initial consultation with you we knew that our son had chosen a learned legal expert to represent him in
Magistrates Court. He was given sound professional advice in advance of the court appearance and on the day the case was brought to session.
On meeting Belinda we were very impressed by her no nonsense approach, her professionalism and her legal understanding of the situation that our son had found himself in.
In court Belinda was truly excellent and executed everything as discussed previously. This resulted in the very best outcome that could have been expected for our son, considering that the penal consequences could have been more severe. Belinda gave further sound advice as to how our son should conduct his affairs in the future in order to alleviate any further transgressions of justice. Thank you very much for your knowledgeable representation and we would have no hesitation in recommending your services to anyone who found themselves in a similar situation in the future.
Mr & Mrs R P - June 2019
Nice day to be "outside"
She certainly has done well for a lot of people in a lot of complex situations – some of them repeat appearances, which must make it more difficult to defend.  Whoever it was, or whatever it was that guided our choice, it paid off.
Nice day to be "outside".
JP March 2019
Belinda combines approachability with professionalism
During the early months of  2019 Belinda Knight assisted a family member in respect of a serious offence. She showed compassion coupled with straight talking, was completely accessible and even phoned family members when her client was in distress.
She demonstrated a thoroughness throughout the process.  We all had complete confidence in her attention to the nuances of the case and her ability to present the salient points to the Judge in a clear and direct manner.
Belinda combines approachability with professionalism.  She did not hesitate to warn her client of the details of the worst possible outcome, at the same time as instilling in all of us that she would do everything in her power to achieve a fair and moderate result. She was successful.
BJ and BJ, Hampshire.  Early 2019
Thank you for an excellent service!
Just a little note to thank you for your hard work in helping me through this very difficult time in my life. It was a pleasure to have you working for me, to bring me back down to earth sometimes.
The service was swift, professional and complete and the fact that Belinda was contactable and helpful made things all very easy.
Based on my experience, if anyone is considering a very good solicitor, then I wouldn't hesitate to recommend Belinda Knight.
Very best wishes and many thanks again for all your help
– A satisfied client from Berkshire
J R Reading - Mar 2019
HIGHLY RECOMMEND
"Belinda Knight represented me during my case. Belinda worked above and beyond her duties. I was kept updated throughout the whole case. Belinda worked really hard and I was extremely pleased with the result. I would highly recommend Belinda Knight.
Thank you Belinda for all your hard work and support." RS Oct 2018
Thank you so much.
My family and friends got Belinda Knight flowers and a card but I want to write the following:- I was involved in a domestic incident, having never been in criminal justice system previously. Belinda Knight handled the whole case in a professional manner and made me at ease through the whole event. I would recommend Belinda Knight to anyone who needed a criminal law solicitor." HG. Berkshire – Aug 2018
Outstanding and specialist service for individuals with disabilities
"Our charity supports autistic individuals and their families. In all cases whether an individual has been accused or is the victim of crime, Belinda is our first port of call for advice. Belinda is our first recommendation to individuals seeking representation. Belinda goes above and beyond the call of duty to ensure she can provide an outstanding service to individuals and their families, bringing with her a unique skill set for supporting vulnerable individuals and those with complex needs." Stephanie Mullally – HACS in Hillingdon – July 2018
"Belinda was recommended to me by another solicitor and represented my son in a case with his ex girlfriend.
I found her to be professional, business like and at the same time compassionate and understanding – just what you need in a sensitive family case.
I would have no hesitation in recommending her in the future".  BS Berkshire July 2018
Difficult case
" We would like to highly recommend Belinda Knight for her outstanding efforts in a very difficult case involving out son. You have clearly lead the way in your ability to keep us informed clearly in layman's terms, lead us step by step through the relevant procedures and delivered the end result perfectly. Had it not been that we came across your website during a google search we believe the outcome would have been so different, so thanks once again for all your help and efforts during a particularly difficult case.
We will certainly recommend you to anyone who needs a top end solicitor. " IW – June 2018
Supporting a young person
"Belinda is a fantastic solicitor. She supported a young vulnerable person through her court case and was clear, concise and went the extra mile to gather evidence to dispute the claims resulting in a positive outcome for our young person". LH – June 2018
Thank you
"I say thank you to Belinda for her support when I was really down. Her negotiation skills has rescued me from my ordeal.
Thank you"  A.A D June 2018
Thank you so much
"Excellent. It is so comforting to know that there are lawyers who understand clients with special needs. You showed respect and understanding giving excellent advise to our son when he got himself into a fix. The result was the best he could have wished for – thank you". LA in Reading Feb 2018.
"There I was sitting in a police cell having been accused of the worst crime . I had no lawyer as I have always been a good citizen. I was asked if I needed a lawyer and I said yes . The person that walked into the room was sent from God to rescue me. Belinda Knight walked in and introduced herself to me around the early hours. Thus how dedicated she is to her job. She stood by my side for the 2 years as my case was being investigated. Am so thankful to her for all her time and effort she put on my case. She won the case for me from the moment I was introduced to her. She believed in me and her service was top class from day one up until the end (multiple rapes acquitted by unanimous verdicts of all counts)." M N in Midlands May 2018
"Belinda Knight Solicitor was my criminal lawyer, when I found myself accused of something I didn't not do. It was a hard case but with home visits and pictures that Belinda took to prove I was innocent. The legal advice and support she gave me and my family was beyond what she had to do. She went out of her. She won my case at trial. And I would definitely suggest contacting Belinda Knight as she is loyal and her attitude is amazing. An amazing criminal lawyer." – EE in Reading April 2018 (assault on neighbour).
"I am not a serial offender so when I was arrested I phoned our family solicitor and he recommended Belinda Knight Solicitor as someone with a first class reputation. In our first meeting Belinda was very factual and explained exactly where I was in the legal process, what would happen next, what my options were, what she would recommend and associated time-frames.
Sympathetic – Throughout the entire process Belinda was sympathetic to both mine and my family's needs; this meant I could still work internationally while my case was going through criminal justice system.
Impressed – The thing that impressed me the most was that Belinda stuck to the process, the potential outcomes and the probabilities. It is important to remember that criminal allegations were extremely serious and Belinda led me through the process from beginning to end.
Kept out of prison – Overall I think Belinda kept me true to the process, minimised the sentencing and kept me out of prison.
Highly recommended – I would highly recommend Belinda Knight Solicitor as she is technically excellent and tells you where you stand. If you are reading this you will be in trouble so please listen to her and act promptly as the longer you let things drag the worse the outcome, I would definitely recommend her from experience." – FG in Windsor Feb 2018 (False accounting, theft, obtaining by deception).
"In the past two years, I have never been as relaxed as I am today, and I have never been so happy as today. For all this we must thank you, thank you for your help, thank you for helping us to fight this lawsuit, thank you for helping us reduce the pain. In the long wait of 5 months, I searched the Internet for relevant legal provisions, and inadvertently saw your lawyer's website.
Many large scale cases –Then I took a look at your academic background and you accepted many large-scale cases. I felt that you are more professional. Immediately I dialed your phone number and simply told you about the case and you asked if I could forward the case to you. I did not hesitate to have you represent me. I didn't expect that I would trust you so much. You said that you needed to meet us immediately. Otherwise, there will be no time to prepare the case.
Professionalism – Your professionalism exceeded our expectations. When we saw your style, we felt that you created a great atmosphere in court and were more confident than other lawyers. You put pressure on the other party's lawyers and immediately affected the public prosecution. At that time, I wanted to ask you "How can you be so familiar with the case in a few working days? How do you do it?"
Right lawyer – After the courtroom, my partner came out of the court and said: "We hired the right lawyer, I knew after seeing her at a glance." While we are satisfied with the results, we would also like to write this thank you this note. 
We have infinite gratitude for your professionalism, your industriousness, your devotion. We felt very touched. Here, on behalf of my family, I wish you good health and a prosperous business. "- Mr. & Mrs. CX (Chinese client) Reading Oct 2017 (Theft by employee, fraud).
"I would like to take this opportunity to thank you very much for how professionally you have dealt with my case for me. Thanks a million! Before I began to look for a solicitor, I wanted to get the right one who could understand me, my situation and help me out. You helping me through the legal aid application, calming me down when I was so stressed with the case, all the professional experts you spoke with and obtained relevant reports such as doctors and the laboratory reports. I knew I had contacted the right solicitor. Thanks once again." – LT in Reading April 2018 (Road traffic offences).
"I was before Oxford Crown Court and Belinda Knight was the best solicitor I have ever had. I have had other solicitors and they were not as useful as Belinda Knight. I would recommend her to anyone who needs a criminal lawyer. She is an excellent criminal solicitor." – BP in Henley upon Thames Mar 2018 (Kidnapping and child abduction).
"Thank you for all your help a really big thank you to you. I just wanted to let you know that I really appreciate it and I think you are an amazing solicitor, getting the case discontinued." –  TC in Cornwall Dec 2017 (Prosecution by British Transport Police).
"Thanks for putting in your hard work and time." – MK in Reading Oct 2017 (assault).
"Just to say big thank you for dealing with my case." – JC in Reading Nov 2017 (theft).
"Many thanks for your help with my case. The results were great and I appreciate your honesty with my situation. I am pleased with the outcome and your handling of the case I will gladly recommend your service to any of my friends that may ever need it." – MJ in Reading Dec 2017 (road traffic offences).
"Belinda Knight Solicitor has represented 3 different generations of my family for a variety of different allegations, drugs, burglary, and assault.
Extra mile – At one point Belinda represented us on, on 3 different cases and we won them all in succession. She provides excellent legal service. Belinda always goes the extra mile!
Site and home visits –She does site visits and she is prepared to travel out of the Thames Valley area to be able to represent her clients, she appears when they are under arrest at police station through to court. Belinda will do home visits if that's more convenient and comfortable for you as a client.
Special needs –Belinda Knight Solicitor also has a fantastic reputation for representing clients will special needs. She is very understanding and patient, she ensures that the police and the courts understands the issues of her clients and prompts both to put the correct procedures in place so that her client feels as comfortable as possible ensuring that they have fair interviews and trials.
Best interests –Belinda Knight Solicitor has clients best interest is always at the fore front of how she represents them. I can honestly say I have always been happy with how Belinda has handled our cases and know she has always fought her hardest for the best possible outcome."– BJ in Reading (robbery, assault, drugs, burglary, domestic violence) April 2018.
"I would 100% recommend Belinda Knight Solicitor" – FB.
"Thank you for all of your help, support and time you have given my relative with his court case. It has been a difficult and challenging time for him and everyone supporting him and we are very grateful for all that you have done." – MM in Reading Feb 2018 (domestic assault).
"In the event you find yourself in the position of needing a Criminal Lawyer or a Criminal Law Solicitor, you'd probably go through a checklist that looks something like this: – Capable; Many court wins; Fully knowledgeable in a particular field of law and well-acquainted with cases like your own; Genuinely committed; Has foresight and can anticipate certain outcomes with some degree of certainty; Familiar with the court(s) where your case will be held; Straight-forward/Direct; Excellent negotiating skills; Persuasive. It is the case Belinda Knight ticked all of these boxes for me, and given the gravity of potential outcomes and the effects it could have had on my career, Belinda put forth a case that resulted in exactly what I wanted. One cannot ask for more than that, and I certainly could not more highly recommend Belinda Knight Solicitor I remain a woman of good character as Belinda Knight persuaded the prosecution at court to discontinue my case". – CJ in Windsor Jan 2018 (Prosecution by local authority for child not attending school).
"Belinda Knight Solicitor was introduced to us by one of the UK's leading Special Educational Needs law firms based in Suffolk.  When we had heard late one afternoon that our teenage son was taken into custody under arrest in Shrewsbury, she was in the car and on her way to represent him that evening.  She ensured his interview met all standards for a young person with special needs and worked with the police to ensure a reasonable perspective was maintained throughout.  Our son was bailed the following day and after carefully reviewing the case, the police found no cause for further action.  Belinda was there for us from that upsetting first night and kept on top of the case until its conclusion.  Her level of personal commitment made you feel as though the person she was defending was as much her family as ours.  We can't thank her enough."– J & D, Islington (Terrorism, making explosive device).
"I have seen many distressing cases as an appropriate adult and independent custody visitor in many places for the last 10 years. I have witnessed numerous Solicitors from all sorts of practices.  Belinda Knight Solicitor is of the rare, impressive variety – someone I would choose to help me or my family if the need ever arose!"– David P Tredrea, Director, The London Trauma Group, 10-12 Harley Street, London W1G 9PG.  
"Belinda, you are one of the shining stars floating around in the sky. I thank you most sincerely. Once again from the bottom of my heart, thank you so very much for all the help you have given my daughter you have won her trials before only needing to ask one question!" – KB in Reading April 2018 (fraud, obtaining by deception, burglary, theft).  
---
"Thank you once again for your representation; you are a legend." – OP in Reading Jan 2018.